Know. Yourself. Better.


Simple.
Fast.
Profound.
A game-changing, name-changing tool for better results, decisions and teams.
How much of each element do you really have?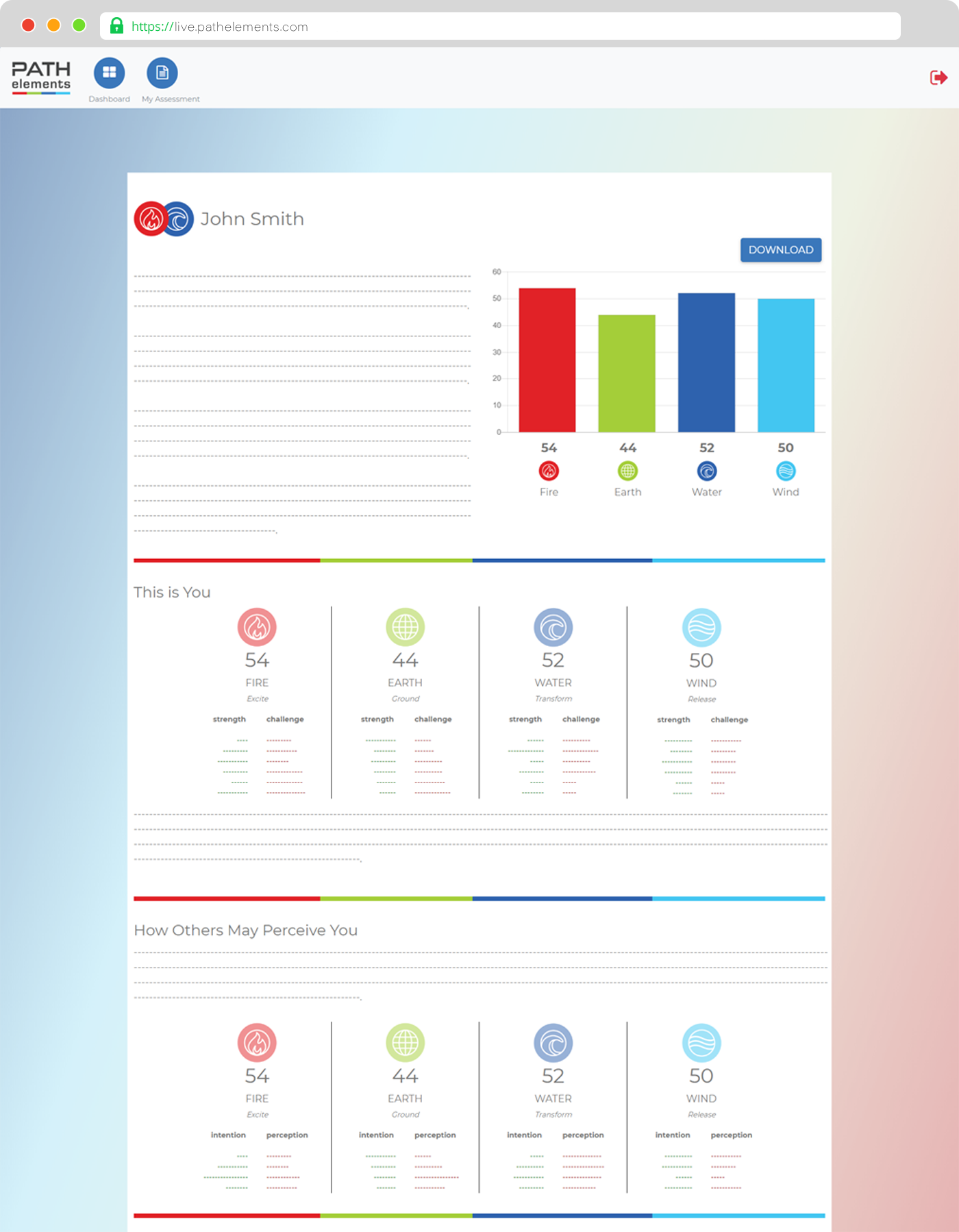 Once you see yourself elementally, the whole world can shift.
Focus
Balance
Productivity
Fulfillment
It is all elemental.
Path Elements Profile puts the power in your hands.